Who we are
BUSINESS & AI a privately owned company specializing in Artificial Intelligence. With ongoing AI projects in partnership with several financial institutions and leading companies in the European automotive industry, our mission is to create a robust connection between the enterprise and the latest scientific breakthroughs in AI. By combining AI, technology, and business expertise, we help companies tackle their most complex business challenges in a cost-effective and non-intrusive manner. Our AI-powered decision-making solutions enhance efficiency and competitiveness while providing concrete examples of how AI can augment human intelligence. We deliver cutting-edge AI technologies that enable machines to simulate, augment, and at times, surpass human intelligence.
Context'AML®, our flagship AI product, offers contextual and behavioral profiling of a bank's customers' financial activity to detect, analyze, interpret and justify risks of money laundering and terrorist financing in real-time without pre-defined detection scenarios. Using advanced AI and algorithms, it offers high accuracy in risk identification, reducing false alerts and increasing detection efficiency.

Our mission
Building a robust bridge between the latest scientific breakthroughs from the field of Artificial Intelligence and the Enterprise.
We identity and solve the most complex business challenges faced by the enterprise by combining Artificial Intelligence (AI), Technology and Business expertise.
We provide cost effective and non-intrusive AI-powered decision-making solutions to help companies getting more efficient and more competitive.
We deliver concrete examples of how AI can make the enterprise smarter by augmenting the human intelligence with AI-powered solutions.
We provide cutting-edge Big Data and AI technologies which enables machines to simulate, augment and sometimes outperform human intelligence.
Trusted by
BUSINESS & AI provided is trusted by many large companies ranging from:
Financial institutions (banks)
Giant automotive industry leaders
Telecom companies
Consulting firms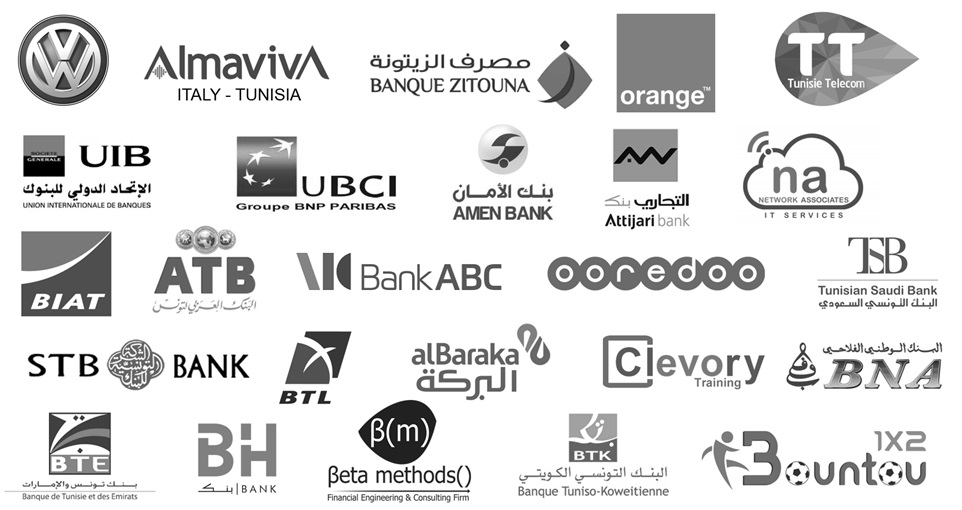 Strategic partners
BUSINESS & AI built strong strategic partnerships with both scientific and business partners based in Germany, France, Tunisia, UAE, and Canada.